The Congress Center has three places to eat: a restaurant offering elegant views across the city of Nagoya, a cafeteria providing meals with a view of the waterfall adjacent to the sunken garden, and a casual coffee lounge. Enjoy a leisurely break in any one of these three establishments. Whether you feel like taking your time over a meal or refreshing yourself with a comforting cup of tea, the Congress Center offers a range of styles of venue in which to relax.
Skyview Restaurant Pastel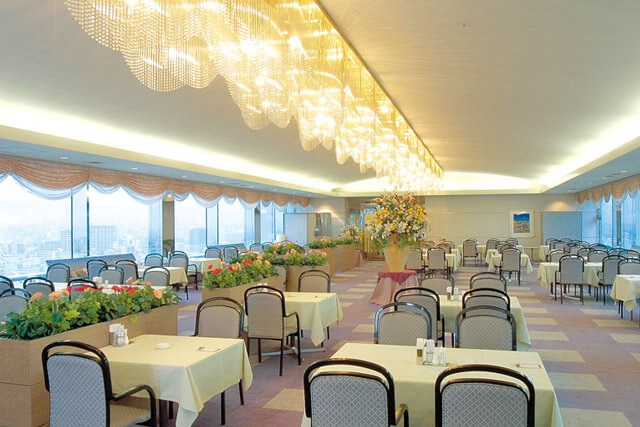 Dinner is by reservation only for groups of at least 10 people, and costs from ¥3,500 per person.
The restaurant can be reserved for private parties or dinners from the early evening, for groups of at least 25 people.
Opening times may vary depending on the preparations required for particular types of reservation.
Location
7th floor, Building 1
Capacity
120 seats, 150 standing buffet
Opening hours
11:00-14:00
Cafeteria Cascade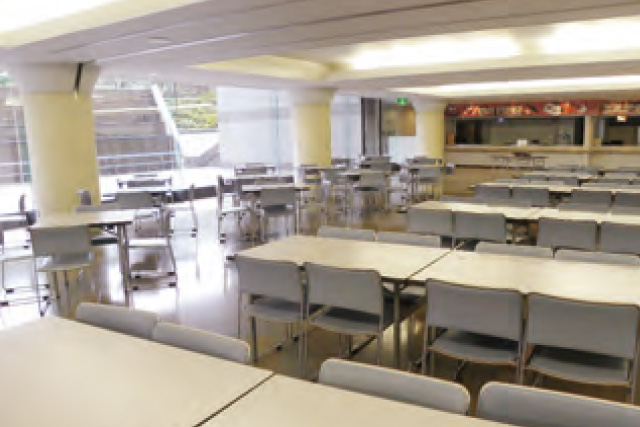 Location
1st basement floor, Building 3
Capacity
250 seats, 300 standing buffet
Opening hours
Open as required. Basic opening hours 11:00-14:00
Coffee Shop YURI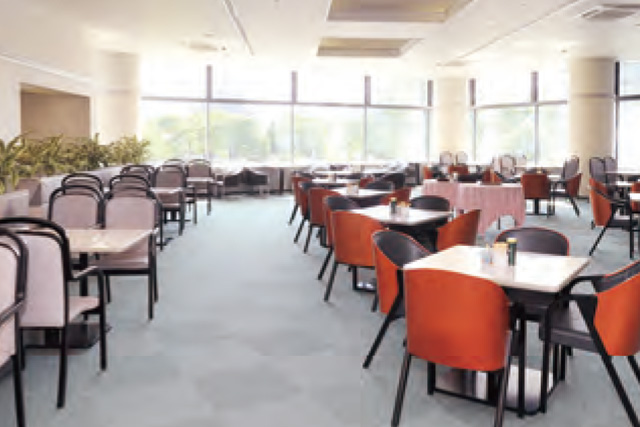 Location
2nd floor, connecting corridor with Building 2
Capacity
Approx. 100 seats
Opening hours
9:00-17:00
Inquiries
Restaurant Pastel, Cafeteria Cascade, Coffee Shop YURI
TEL: 052-683-7731 FAX: 052-683-7730
 E-mail: ncc@meitetsu-gh.co.jp
Food and tourism navigation